2nd COVID-19 & HPV Vaccines Townhall

Map Unavailable
Date/Time
Date(s) - 18/06/2021
6:00 pm
Categories
ACAO has requested the country's top black doctors to answer your questions regarding the COVID-19 and HPV Vaccines and address your concerns. Ottawa's Associate Medical Officer of Health will also share the City's plan regarding vaccine distribution. Please register and share broadly so many community members can join the TownHall. Regsiter Here
Speakers:
Dr. Gina Ogilvie
Gina Ogilvie, MD MSc FCFP DrPH, is a Tier 1 Canada Research Chair in Global Control of HPV-related diseases and prevention, and a Professor at the University of British Columbia in the School of Population and Public Health. She is also a Senior Public Health Scientist at BC Centre for Disease Control and Senior Research Advisor at the BC Women's Hospital and Health Centre. She was previously Medical Director of Clinical Prevention Services at BC Centre for Disease Control where she provided both operational and scientific leadership to an integrated public health unit with over 100 staff.  This unit focuses on providing public health leadership and service in STIs, HIV, Hepatitis, and Tuberculosis provincially, nationally, and globally. Dr. Ogilvie is currently the principal investigator on over 10 million dollars in research grants and she has received funding from NIH, PHAC, CIHR, Michael Smith Foundation for Health Research, Canadian Foundation for Innovation, and private foundations including BC Women's Hospital Foundation, among others.  Her research is focused on both the public health and clinical aspects of reproductive health, sexually transmitted infections, HPV screening, and the HPV vaccine, and her findings have been highly influential in setting and directing health policy both in Canada and globally. Among other research projects, she is the principal investigator for the ASPIRE program, a global health initiative conducting research and providing women-centered, innovative solutions for cervical cancer prevention and reproductive health in sub-Saharan Africa.  She also leads HPV FOCAL, which is a randomized trial of over 25,000 women comparing primary screening for cervical cancer, and QUEST, a pragmatic randomized trial defining the effectiveness of reduced dosing of the HPV vaccine.
She has published over 150 peer-reviewed manuscripts and has provided advice and consultation to national and global institutions, including the Canadian Partnership Against Cancer, Public Health Agency of Canada, the World Health Organization, and Ministries of Health globally on STI, HIV, and HPV vaccine policy and programming.  She speaks widely at international and national research and education conferences and has supervised medical students, residents, and graduate students throughout her career.  Dr. Ogilvie received her MD from McMaster University and completed a specialty in Family Medicine and a fellowship in Population Health and Primary care.  She received her Master of Science at UBC and her Doctorate in Public Health from the University of North Carolina Gillings School of Global Public Health. Dr. Ogilvie is the recipient of several honors, including Michael S. O'Malley Alumni Award for Publication Excellence (2019); YWCA Woman of Distinction (2018); President's Award, Children and women's Health Centre of BC (2018); Options for Sexual Health Champion of the Year (2018); Provincial Health Officer's Award for Excellence in Public health (2015); Researcher of the Year, College of Family Physicians of Canada (2014); YWCA Women of Distinction Nominee (2014); Distinguished Achievement in Research, Faculty of Medicine, University of British Columbia (2014). In 2019, she was part of the Governor General's Official Delegation to the 25th Commemoration of the Rwandan Genocide. She is one of the inaugural recipients of the highly prestigious CIHR 'Foundation Grant' awards, given to leading scholars to pursue 7 years of research in a field.
Dr. David Burt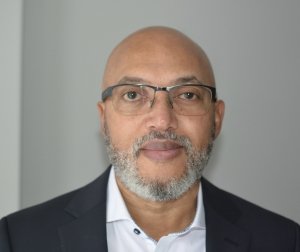 David Burt, BSc. Ph.D. is an immunologist with more than 30 years of research experience in universities and vaccine companies.  He has led scientific teams involved in the development of vaccines against various infectious diseases including influenza and SARS. He received his Ph.D. in Immunology from the University of Birmingham, the UK, and a BSc. in Biological chemistry from Essex University, UK.
David received the African Canadian Achievement Award in Science in 1997 and the Harry Jerome Award for Health Sciences in 2006 for his professional work and promotion of science in the community.
Currently, Dr. Burt is President of D. S. Burt, R&D Consulting, offering independent consulting advice in biotechnology and vaccine research and development.
Dr. Burt is a member of the City of Toronto's Black Scientist Task Force on Vaccine Equity whose mandate is to engage the communities most impacted by the pandemic around issues related to COVID-19 and vaccines.
Dr.Trevor Arnason is Deputy Medical Officer of Health for Ottawa. He did his MD at the University of Toronto, and a combined residency in Public Health and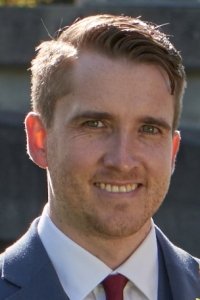 Preventive Medicine and  Family Medicine at the University of Ottawa. In 2016, he moved to the east coast to be the Regional Medical Officer of Health for Halifax and engaged in a futile attempt to become a world-class surfer and seafood-lover. While in Halifax, he co-led responses to multiple vaccine-preventable disease outbreaks including one of the largest measles outbreaks in Canada in recent years. In January 2019, he returned to his hometown to work as an Associate Medical Officer of Health with Ottawa Public Health. He also works part-time in an urgent care clinic and has a clinical interest in travel medicine
Moderated Suzanne Obiorah
Suzanne Obiorah, BSc. RD MBA is the Director for the new Gender and Race Equity, Indigenous Relations, Inclusion, and Social Development Branch at the City of Ottawa.  She has worked in the health and social services for 18 years.
Prior to joining the City of Ottawa, Suzanne was the Director of Primary Care and Regional Programs with Somerset West Community Health Centre.  Her work has focused on leading health equity initiatives, improving access to health and social services for equity deserving groups, creating low barrier culturally competent programs, championing for the integration of equity frameworks tied to accountability agreements, and ensuring the workforce is reflective of the staff and communities served.
A strong advocate for culturally responsive mental health supports in the Black community, Suzanne had co-founded the Ottawa Black Mental Health Coalition.  Suzanne has a Bachelor of Science Degree in Food and Nutrition from Ryerson University and a Master's in Business Administration in Health Care Management from the University of Saint Mary.
Bookings
Bookings are closed for this event.
https://acaottawa.org/wp-content/uploads/2021/06/2021-06-12-2-e1623703165213.png
618
1080
admin
https://acaottawa.org/wp-content/uploads/2019/10/logo.png
admin
2021-06-14 20:14:56
2021-06-14 20:46:16
2nd COVID-19 & HPV Vaccines Townhall