Reflections: Lessons from 2020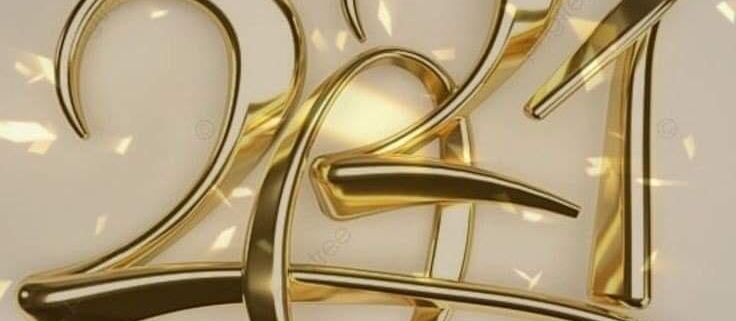 Moving Forward with Purpose in 2021

  
Without a doubt, the year 2020 was an incredibly challenging year for everyone. A year many do not wish to remember. Everyone has one story or two to share about why they think 2020 deserves no mention ever again. The painful truth is that we cannot forget 2020 in the same way we still remember the racial slights, epithets, and outright violence that have become part of our daily realities. 
As terrible as 2020 was for most of us, you would agree with me that we also learned some important life lessons we want to remember and build upon as individuals and as a community.  
Like many, I learned to be grateful for life itself, and for the times we shared as a family and a community. I also learned to be patient. Those who know me well also know my mantra "Life is not a race." 2020 taught us to be patient and take life easy. It taught us to care about people more than we have ever done. Yet, it taught some of us to slow down, be minimalistic, and embrace altruism. 
I do not wish to erase your memories of the pandemic (which is still present with us) or the racial tensions stemming from police brutalities and killings of our people and people who look like us. No. It will be dangerous on my part to suggest you forget about the pain and suffering, the mental health challenges, the hunger, and the disruption of lives and livelihoods. These are painful truths we share. I have had my challenges, health-wise but this does not stop us from fighting and pursuing excellence. We cannot just wish 2020 away without remembering the good lessons we need to guide our individual and collective progress in 2021. 
Questions to reflect on 
How can we make the lessons meaningful in our collective journey and efforts to chart a better path forward?

 

How do we use the lessons we learned in 2020 to refocus our energies, mindsets, and priorities?

 

As a community what lessons

did

 we learn in 2020 that could be used as our investments in 2021? 

 

How has 2020 redefined

 your

 sense of com

mun

ity, has i

t made you 

wa

nt to engage 

a litt

le bit 

more?

 
If you have not thought of the above questions, you are not alone. Specifically, these are some of the lessons:  
Life is a Gift: The pandemic and everything 2020 brought our way has taught me that life is but a fleeting adventure. It is a gift that can vanish at any time without prior warnings. It is a gift not for us but others. In other words, the Giver of life wants us to use it, while we have it, to serve others rather than ourselves. Make no mistake, the pandemic is still the greatest enemy we face in 2021 on top of other challenges. The pandemic disproportionately affects our community than all others. The numbers are a stack reality. In Ottawa alone, black people, our community accounts for 4 in 10 infections though we make up only 7 percent of the population. Please take it seriously, vaccines notwithstanding.  
Take the vaccine when it is your turn. Do not listen to the anti-vaccination folks who have opposed every single one then since the advent of vaccines and the earliest known inoculation against smallpox in 1000 BCE and 1500 BCE in China and India, respectively. They are not new. Remember, life is a gift, take the COVID-19 vaccine, and use your gift to serve others. 
That brings me to an important larger than life question. What do you want to be remembered for when the Giver of life calls you home? I know for most of you, you want to be remembered for the many other lives you touched. The many countless hours you served behind the scenes, giving your all, without ever thinking about the costs. 
The Community: Without the community we are incomplete. The community makes all the difference. That is why we need to re-examine what community means for us, the black people everywhere, and Canada in particular. We often lose focus and think more highly of ourselves than the community we are supposed to serve. That self-centered approach to community work makes us look weak, confused, distrustful, and petty. As we start a new year, let us realign our priorities and focus more on the community good than our parochial interests. Get involved, sow some good seeds, care for them, and see them grow. The community is you and me. We are the community. I am talking about the black community everywhere beyond our locations or geographical areas. 
The Shared Problems: As a community, we are plagued with serious other pandemics we need to develop vaccines for. Unfortunately, the greater society of which our community is a part has not been able to develop vaccines quickly as it did with the COVID-19. The fact that we are in 2021 does not make our situations suddenly better. We still have fights to fight, conversations to be had, poverty to eradicate, health inequities to address, racism and systems of oppression to dismantle. That is why we cannot afford to forget 2020 in its entirety. 
The Focus: We must mobilize properly, unite more than ever before if we want to create a better place for our children and their children. We fail if our children and their children fight the same battles that confront us today. Get involved in the community, roll up your sleeves, and get your hands dirty. It does not have to be spectacular. Trivial things like mentoring a high schooler, volunteering your time, talent, and treasure go a long way to put smiles on the faces of the most vulnerable in our ecosystem. Each one teaches one. Let us build people up. Whatever happens to one of us affects us all, which makes us an ecosystem. How about the systemic issues affecting us, how do we overcome them? I pray this question becomes our focus for 2021. We need power, the real power to overcome the systemic issues bedeviling us. 
Getting the Real Power: When we unite and build each other up socially, emotionally, physically, and economically we gain power. It is this power we need to dismantle the system that was designed to elevate one race over others. Without economic empowerment, we cannot make meaningful progress in our fight against the system. No one gives up power and privilege without a fight. They will continue to deceive us with "performative allyship." What is that? I know some of you will ask. I will give you an example of what performative allyship looks like. It is Justin Trudeau taking a knee during the June 5, protest at the parliament grounds. It is when they tell you they understand your struggles and frustration when they have the power to make your life better. Beware of those in 2021. Call them for what they are, performative allyship. 
Oh, I see, so how do we get this economic power we need to confront the system? The answer is in changing our mindset and setting our priorities right. The answer lies in our "aha" moment. Real power is people plus money.  
First, let us unite, mobilize, strategize, prioritize, and share. If one person is doing everything, they can only affect truly little. Come together right now. It is a numbers game, and we must understand how the game is played.  
Second, the money part of the equation. We must understand the concept of money. Many of us were never taught how money works. Some of us think money is in short supply. The world has enough to go round for everyone. Learn how money works. Teach your kids about money and how it works after you have learned it yourself. $1 in the black community will last for just 6 hours and will leave. The same $1 in the Jewish community last for 36 days (about 1 month 6 days). Do you see the multiplying effect? To make the dollar stay longer, we need to buy black. That is simple, isn't it? That means we need more black-owned businesses. Create one. You do not have to depend solely on your 9-5. That is not yours because you cannot give it to your children when you retire. Plus, you can lose it anytime. No, I work for the government and have job security. This thought pattern makes us narrow-minded and prevents us from having a sense of community and service. We need to reorient our priorities and thinking. Build something you can transfer to your children. We call that Intergenerational Wealth Transfer (IWT).  
When we have power, we can boycott the white economy. Since they need our money, they will act very quickly on our demands. After all, their economy grows at the backs of we the black people. Their cities were built with still unpaid black labour. Folks, we deserve better than what we are getting. In 2021, rethink the shops you buy from. Until the money part of the equation is solved, our countless protests will be meaningless. Ask yourself, what happened ever since JT took a knee? They sprinkled carrots here and there and asked us to fight for them. 
The New Year Commitment: We need to be strategic in the fights ahead. Starting today, commit yourself to something bigger than yourself. Commit to a cause. Go deeper with that commitment. People who are committed to something do not give up easily. They fight for what they believe until they see results. Our community needs more committed people than ever before. We need people and leaders who are forward thinkers, not parochial thinkers.  
Let us grow together. Be each other's keeper. 2021 is the beginning of a new decade, commit yourself to be community-minded, get involved. Some good old African proverbs to conclude with: "Don't be crabs in a bucket." Stop the pull him/her down (PHD) attitude that continues to destroy our community. "If you want to go fast, go alone; if you want to go far, go together." Join hands. 
Happy New Year! 
Your chief servant,       
Hector Addison 
https://acaottawa.org/wp-content/uploads/2021/01/2021-Happy-New-Year.jpeg
919
736
admin
https://acaottawa.org/wp-content/uploads/2019/10/logo.png
admin
2021-01-02 04:29:09
2021-04-24 17:01:04
Reflections: Lessons from 2020